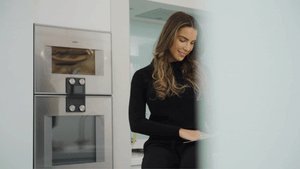 Founder of Synergised and Synergised Nutrition
"I want to live in a world where we prioritise healthcare over sick care. Where we understand our bodies and minds and what they need to function optimally. Where we focus on prevention rather than treatment. Where fatigue, brain fog, digestive issues, skin concerns and unhealthy diet culture aren't normalised. I want to give everyone the tools that they need to live with energy, vitality and good health."
About Synergised
Synergised was founded by Paula Benedi. It was her own experience of ill health that sparked her passion for natural health, nutrition and supplementation. After graduating from law school, she realised that her passion lay elsewhere, and she wanted to help people in a different way, so she started studying natural health.
She is a qualified Integrative Health Practitioner with key expertise in functional lab testing and naturopathic nutrition and medicine. Her services have already helped hundreds of people globally overcome their health battles, including mental health disorders, digestive issues, skin conditions, autoimmune issues, infertility and more.
Empowerment
It is Synergised's belief that the path to optimal health starts with knowledge. The mission is to empower their community to finally take control of their health. This comes from understanding how they got to where they are, so that they can develop the tools to get to where they want to be.
Root Cause Approach
Overcoming every challenge in the way of getting healthy and staying healthy, starts with addressing the root cause. Taking pills, creams and formulas, without considering underlying issues, are simply band-aid solutions, which only provide temporary "relief". True health begins at the source, not with the symptom.
Synergy
At Synergised, we approach health holistically. Everything is connected, so why should healthcare be any different? Nutrition, lifestyle and mindset need to work in harmony to ensure lifelong wellbeing and vitality, therefore we prioritise each aspect equally and encourage synergy between the three.
7 Branches of Medicine
There Isn't A Magic Pill
Synergised combines the following:
Orthomolecular
Functional
Ayurvedic
Traditional Chinese
Bioregulatory
Traditional Naturopath
Eastern-Based Philosophy
Sign up to our newsletter for early access to special deals, announcements and exclusive health & wellness tips!